Why RealPocket?
Wouldn't it be nice to leave the house without a purse or bag and not have to worry about losing your stuff?
It's time we have a RealPocket that fits everything we need - money, keys, phone, etc.
Gone are the days of barely functional pockets or pockets that are sewn shut. Three inches of pocket is not enough, no matter how wide the pocket is!
I created the RealPocket as a simple solution to this problem. It's great that some clothing brands are finally including large, useful pockets in women's clothing, but I don't think anyone should have to buy a whole new wardrobe just for the pockets.
Keep your current pants with their perfectly worn in fit, alter your current pockets with a RealPocket, and you're good to go!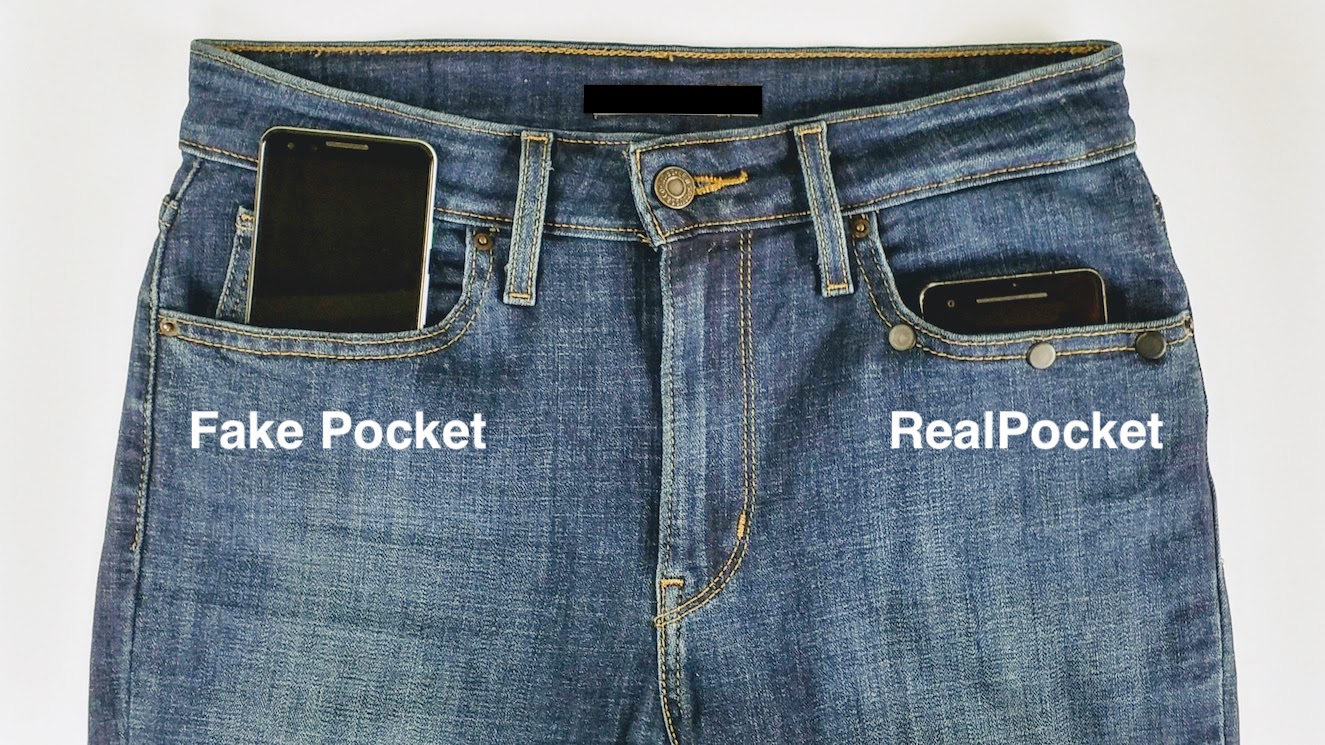 It feels like everyone's talking about women's pockets these days; here are a few of our favorite articles:
Or, if you prefer audio I recommend this podcast:
How many times have you bought an item of clothing just because of the pockets?
We've all been there! Save your money and upgrade the pants you already have.
Reach out to us and share your pocket horror stories!